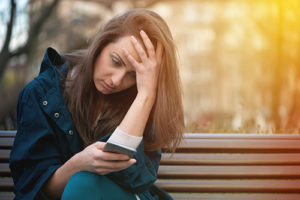 Working with many people over the years I have found a common thread that affects us all from time to time; sometimes it affects us so much that it prevents us from seeing clearly what is before us, making life appear difficult. Dealing with this emotional roller coaster day in day out can lead to stress and anxiety.
The capacity we have to think is wonderful, allowing us to make sense of our world and to learn and create and much more, but sometimes we can get so caught up in our own "story" of how something appears that we don't notice the opportunities and possibilities around us.
The following story is well known and has been told in many forms but I will share it with you as it points to a common truth:
Shiva and Shakti, the Divine Couple in Hinduism, are in their heavenly abode watching over the earth. They are touched by the challenges of human life, the complexity of human reactions, and the ever-present place of suffering in the human experience. As they watch, Shakti spies a miserably poor man walking down a road. His clothes are shabby and his sandals are tied together with rope. Her heart is wrung with compassion. Touched by his goodness and his struggle, Shakti turns to her divine husband and begs him to give this man some gold. Shiva looks at the man for a long moment. "My Dearest Wife," he says," I cannot do that." Shakti is astounded. "Why, what do you mean, husband? You are Lord of the Universe. Why can't you do this simple thing?

I cannot give this to him because he is not yet ready to receive it," Shiva replies. Shakti becomes angry. "Do you mean to say that you cannot drop a bag of gold in his path?

Surely I can," Shiva replies, "but that is quite another thing.

"Please, Husband," says Shakti.

And so Shiva drops a bag of gold in the man's path.

The man meanwhile walks along thinking to himself, "I wonder if I will find dinner tonight – or shall I go hungry again?" Turning a bend in the road, he sees something on the path in his way. "Aha," he says. "Look there, a large rock. How fortunate that I have seen it. I might have torn these poor sandals on mine even further." And carefully stepping over the bag of gold, he goes on his way.
This version from Kitchen Table Wisdom – Rachel Naomi Remen MD
How many bags of gold have dropped in your path? How many have you recognised? Do you seem to be encountering quite a few obstacles on your journey through life? Some of these obstacle may not be as they seem.
Would you like to re awaken your ability to see opportunities and possibilities more clearly? Then give me a call on 0416 171 964